Snowplowing Service in Hartville, Ohio
Exceptional Snow Removal Service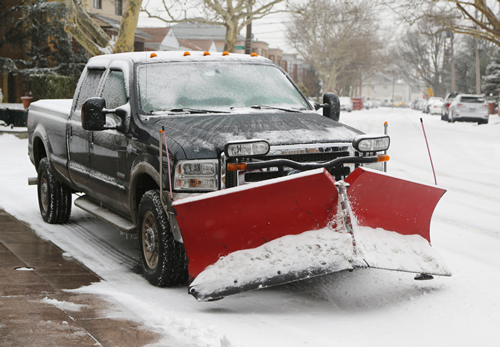 When it comes to snow removal service for your home or business, New Baltimore Yard Snowplowing service has you covered.  We have been providing snow removal service in Hartville, Ohio for more than 20 years.  Our snowplow drivers are experienced, timely and courteous.  We ensure safety of your property and make sure that your driveway is clear of any snow, so you can get to your work on time.  We are licensed, insured and bonded.  We make sure we have reliable plan during heavy snow storms.
Residential Snowplowing
Our standard snowplowing service has you covered for a typical winter seasons starting from November 10h through April 10th.  We plow up to 80 inches of snow, which is usually the average for our region in Hartville, Ohio.  You can also buy add-on packages so you have nothing to worry and stress about during the winter.
We mark the driveways with stakes to help identify the driveway and prevent any damage.  The safety of you and your property is very important to us and we ensure our experienced drivers are cautious during snowplowing. 
Commercial Snow Removal Service
Every business or apartment complexes require a commercial snow removal service to ensure that your customers take advantage of your service without interruption. We ensure that we maintain a professional and dedicated crew that is on call 24/7 during the winter season. This helps us get there right away and clear up any snow quickly and effectively. 
Our commercial snow removal team is reliable and experienced crew that is screened and trained properly to handle snow removal equipment. Safety of your clients, you and your property is most important to us and we ensure to be cautious.
We offer discounts for big volume businesses such as multiple locations, apartment complexes, condos, commercial buildings. Simply contact us and talk to our professional and courteous staff to get started.